Во время сафари по маршруту «Deep North», с началом из Шарм-эль-Шейха, вы посетите одни из самых редко посещаемых дайв-сайтов в заливе Акаба на севере Красного моря.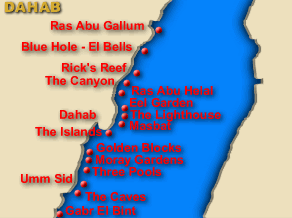 Примерный маршрут:
Day 1
Transfer to the boat. Welcome on board, cabin arrangement and boat-briefing.

Day 2
Sail early morning. Check dive/skills review is made at a local dive site. The boat then sails to the Straits of Tiran.

Day 3
Passing by Dahab you can visit the famous sites of the Bells, Blue Hole, Canyon, Eel Garden or the Islands. South of Dahab, within in the Nabq National Park, Gabr el Bint features a steep wall and colourful coral gardens. Two dives are possible here. These dives are among the most attractive in Sinai. Dive Gebel El Aswad, an underwater mountain only accessible by boat.

Day 4
One of the highlights is the Ras Mamlach area, home to the most northern dive sites of the Abu Galum National Park. Amazing fan corals, table corals, soft corals followed by a steep wall. Barracudas and jacks pass by in the blue of the Gulf of Aqaba.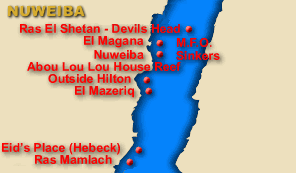 Day 5
Dive sites in the Nuweiba area include Marsa El Muqabila and Ras El Shaitan with its incredible mountain scenery. Closer to Nuweiba is El Magana, this site is famous for sea grass beds with small marine species such as nudibranches and seahorses — a superb location for macro photography. Other dive sites include the M.F.O. Pipeline, Abu Lou Lou and the Sinkers, an old Israeli buoy with chains that are covered in beautiful soft corals. El Mazrique has a landscape of coral hills and valleys and an impressive five metre high brain coral!

Day 6
More ravines, walls, caves, hills and chimneys. Ras Abu Galum is a sheltered bay where you can dive incredible wall dives from both the north and the south.

Day 7
Back to Sharm and dive the world famous Shark and Jolanda Reef in Ras Mohammed National Park.

Day 8
Depending on your check out and flight time, there may be another dive or snorkelling. Return to the Harbour. Transfer to airport or hotel.

A PADI Advanced Open Water Diver certification or equivalent and 30 logged dives are required for this safari. All dives, and especially some wreck dives, are subject to diver's experience and weather conditions. You must have dived in the last year and recorded this in your log book to join this safari; otherwise a Scuba Review is available onboard. This trip is suitable for snorkellers to join.
Расписание и цены дайвинг-сафари в Египте по маршруту «Deep North»: